This is a study of the same character (my central character Aura Lockhaven) across seven years, in the most common generations for Victorias.
Left: Victoria 4. Center: Victoria 6 HD. Right: Victoria 7 HD.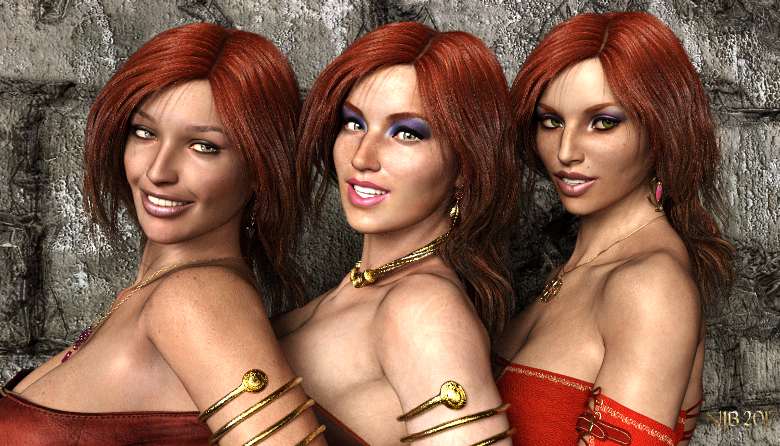 Victoria 4 wears Briana by DM. Victoria 6 wears Living Doll by SpiritFoxy, heavily modified manually. Victoria 7 wears Skinvent by FWSA, run through Skinbuilder 3. We can tell which incarnation is the sultry one.
Reality sure can get the mileage out of a seven year old V4. Trust me. She did
not
look this good in 3DL when she was the star of a comic back in 2010.