This 800 pixel limit is really getting under my skin
So this has been a thorn in my side for Years now and i might have JUST discovered what the problem Might be and might be worth investigating more
So basically what you're looking at is the Eye Reflection layer blotting out the sclera material
as well as the eyelash layer blotting out where they connects (read: pass though) the model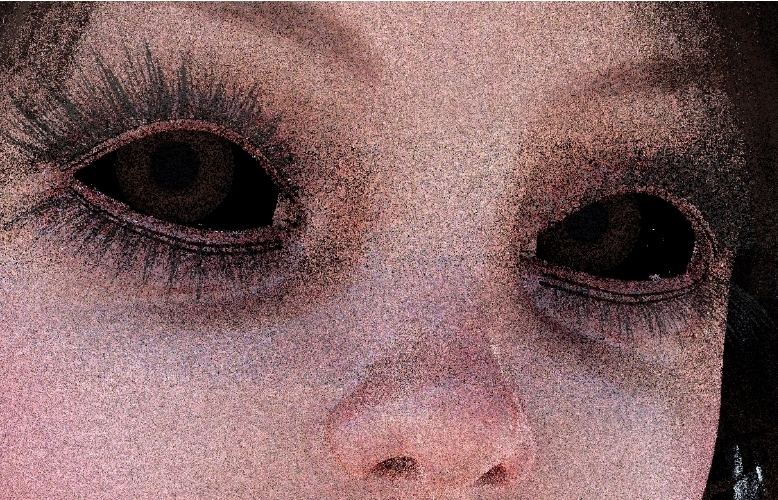 I noticed in some of my renders you can see some of this blotting appearing at random and often without explanation
Generally the eyes because of this eye reflection geometry being so close to the rest of the eye surfaces
I might have discovered at least What is triggering it
and it appears to be either the Model, and by extension the Camera being so far from the worlds center
I was attempting to move my character in a entirely different scene as if they were 100 floors into the air for the scene prop, a penthouse.
This was to force adjust the IBL to this perspective (apparently that doesn't work, the HDRI image will still appear as if the models are "on the floor level")
how ever, at this height, the problems with the eyes reappeared.
Moving the models back down to the floor reversed it and you can see the white of her eyes without any issue.
so basically with large scene props
You want to move the Scene, and not your models
keep your Characters centered in the world and move the world around them, don't let them stray too far from the center and you should be good